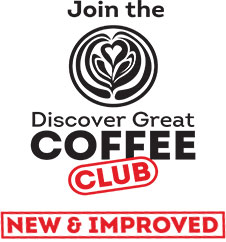 NEW Delivery System!
Get your coffees within 3 days of ordering
(Excludes weekends and public holidays)

You have until 23 November 2019 to order Drop 27
Days left to order:
9
The coffees included in this drop!
FATHER COFFEE
Rosebank, Johannesburg
Ethiopia, West Arsi- Fully washed — pulped, wet fermented, washed, soaked, sun-dried on raised beds. We usually have at least one coffee from this producer present on our shelves all year round, and Israel's focus on stand-out profiles couldn't be clearer in this lot from his Mokanesa Bulga station in West Arsi. The cup profile here is intense and distinct, with a zingy brightness balanced by the concentrated sweetness and aroma of dried fruits.
MANAKA ROASTERY
Fourways, Johannesburg
Despite the African name of this blend, it is made up of Central / South American beans which we feel does the Nguni name proud. Our Columbia Bucaramanga cupping at 84 and Guatemalan Finca El Morito at 83, could each easily stand on their own, but we blended them to see what would happen. Both beans add a well weighted body, with the Guatemalan adding dark chocolate creaminess and the Columbian adding a fruity sweetness and mild acidity. Our experiment resulted in a beautifully balanced cup, with a truly satisfying lingering aftertaste.
ORIGIN COFFEE ROASTERY
Greenpoint, Cape Town
This delicious 4 bean blend is exactly what you'll find in the hopper at the famous Origin Coffee Roastery during winter. Tanzania, Brazil and two distinct Peru's that taste like caramelized sugar, cashew nuts and orange. It holds a bright stone fruit acidity and has a creamy, light body.
QUAFFEE
Buitenverwagting, Cape Town
Our visit to the Sao Paulo farm in Brazil helped us appreciate cutting edge of coffee production. The Montanari brothers apply modern knowledge and technology to the farming and produce a great pulp-natural Arabica Catuai that has hazelnut and cocoa flavour notes with an orange finish and a full body.
ROSETTA ROASTERY
Woodstock, Cape Town
The coffee trees farmed by members of the Cenfro Cooperative are fertilized by bird guano (an exotic word for "pooh") and farmed organically. Farmers engage in fairly progressive pruning to prevent over-production of coffee cherries and achieve a higher quality fruit. This lot of Caturra and Typica varieties has a juicy mouthfeel, with notes of sweet malt and toasted almonds.
ARBOR COFFEE ROASTERY
Cape Town
Cabin Fever description: Smooth, round and well balanced, Cabin Fever is a medium-dark South and Central American blend for the adventurous at heart. Enjoy notes of honey, chocolate and plums with light acidity.