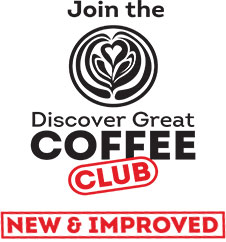 Sorry, this drop is Sold Out!
The next drop will be avaialble on Wednesday, 30 September, 2020

Taste this coffee from the Top 6 Shot in the Dark Finalists. Limited quantities available. First come first served.
Producer: Jesus Recinos
Location: Moyuta, Jutiapa, Guatemala
Altitude: 1300 - 1700 masl
Varietals: Caturra, Bourbon & Typica. Jesus is experimenting with all kinds of varietals on his various parcels of land around Moyuta, and at varying altitudes.
Processing: Fully Washed & Sundried on patios at Jesus' own wet mill.
Harvest Period: November - March Located on the mineral rich slopes of the Moyuta Volcano, the Recinos family has owned and operated a few coffee farms since 1880, carefully studying and improving the agriculture, and passing it through the generations, the fifth now, enabling them to produce this exceptional quality coffee.
Find out more about A Shot in the Dark sponsored by Genio Coffee Roasters here.
This coffee was supplied by Sevenoaks Trading.
FAVOUR & GRACE COFFEE COMPANY
Werner Gous
SCURO COFFEE CRAFTS
Dwaine & Rozelle Fiorita
HIGHLAND COFFEE SPECIALITY ROASTERS
Chris Pefanis
BOTTOMLESS BLESSINGS COFFEE ROASTERY
André Vermeulen
FATHER COFFEE
Chad Goddard
ROASTWOLFF
Marius Schroeder & Albert Schroeder