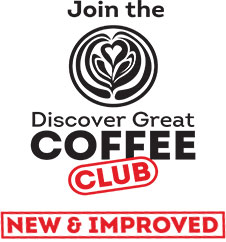 *** Delivery Update ***
Please note that we are now able to dispatching coffee orders during lockdown. Deliveries will take between 2 - 3 days (Monday - Friday). Thank you for your support.
NEW Delivery System!
Get your coffees within 3 days of ordering
(Excludes weekends and public holidays)

You have until 30 August 2020 to order Drop 29
Days left to order:
88
The coffees included in this drop!
BLACK SHEEP COFFEE COMPANY
Malmesbury
Here at the Black Sheep Coffee Company we do things a little differently, our focus is still however on roasting great coffee! This month we have chosen our Columbia Popayan Supremo, a blend of Tipica and Caturra varietals grown in the Cauca region of Columbia, this coffee is great for all day drinking, goes well as an espresso for milk based drinks or as a Pour Over, with notes of caramel, apricot and tropical fruit with a creamy body and mild cocoa aftertaste we are sure you will love this coffee!
KAALVOET KOFFIE
Nelspruit
We started roasting in 2018 after buying a 1970 Probat roaster on auction. Restoration was a challenge, but worth the blood, sweat and tears. Our aim is to supply good affordable coffee to all coffee lovers. Jabu estate coffee is grown right on our doorstep, well almost.
GAANSBAAI COFFEE CO
Gaansbaai
Gansbaai Coffee Co. is a small batch roastery, focusing on optimizing the full potential of the various origins we purchase from. Our beloved medium bodied house blend portrays cocoa, berries and brown spice with a smooth mouthfeel and apple-like acidity.
FAVOUR & GRACE COFFEE COMPANY
Vanderbijlpark
This Burundian is medium bodied with summer fruit aromas. The body of the cup is smooth, yet complex with a lingering sweet cocoa aftertaste. This personifies Favour & Grace Coffee Company. AB we elevate our partners' coffee space to a vibrant and creative platform, our Burundi roast accentuates various single origins to create exciting blends.
SMITH COFFEE COMPANY
Bethlehem
Bethlehem The Goldsmith Blend is our flagship blend. It is a blend of Ethiopia Yirgacheffe, Guatemala, and Uganda Sipi Falls. You can look forward to tasting some florals thanks to the Ethiopia, a bit of nuttiness thanks to the Guatemala, and the Uganda was added to give the blend a fuller mouthfeel. It is a bright, well balanced blend consisting of light to medium roasted beans.
BROTHERS NEL ROASTING COMPANY
Melkbosstrand
BNRC's Spring Roast is soft and fruity. You will pick up hints of cocoa, caramel and sweet apricot. Beans originated from Colombia and Guatemala. Enjoy as an espresso based drink! We roast ethically farmed, handpicked beans. Our roasts are light to medium. We intend to keep with flavours of origin.